Palace Theatre Paignton 16 June 2023

Plough Arts Gt Torrington 22 April 2023

Forest Arts New Milton 15 April 2023

Cheese & Grain Frome 17 Mar 2023

Brilliant, that's all I can say apart from thank you!

Jos via FaceBook
Thank you for such an amazing evening full of great musical memories and fun. Made me feel young again!

Mary Housley via FaceBook
Wow, that was a hell of a nite. Thank you guys for making me laugh & for making me dance. Got a fridge magnet to see your fab faces in the mornings

Julie-Anne Cook via FaceBook
… You all did an inspired and very funny performance…

Karen Huckle via FaceBook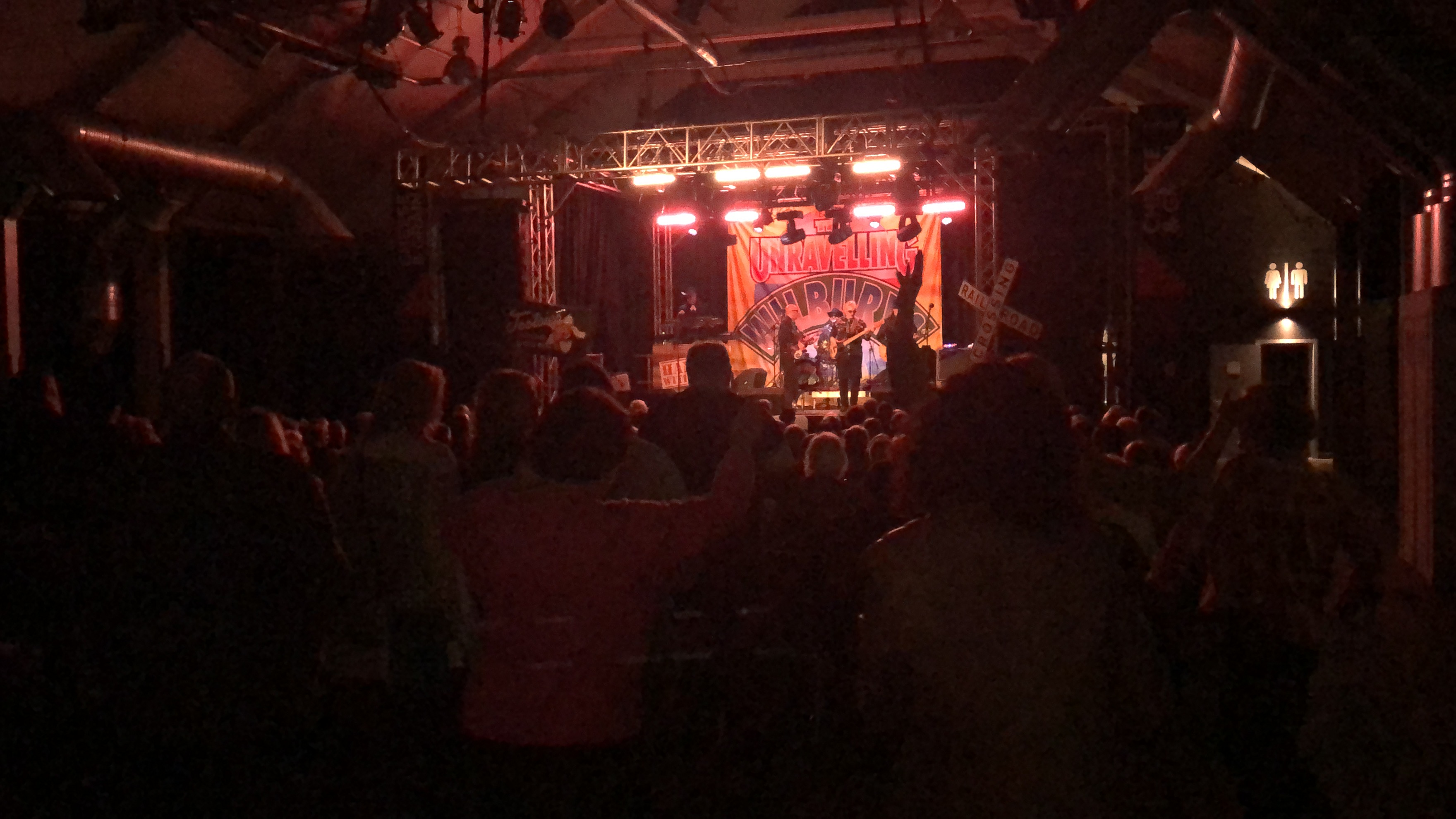 A great night – these guys are really good musicians and the humour is spot on for the audience.

Martin Batchelor via FaceBook
Shaftesbury Arts Centre 11 Mar 2023

Fantastic show very entertaining absolutely brilliant

Hazel Dorrell via FaceBook
Superb set guys! You smashed it!

Jasper Charles via FaceBook
You were all totally fantastic. Great fun indeed!

Jeremy Westcott via FaceBook
Wrecking Ball Hull 11 Feb 2023

Well done fellas, great show in Kingston upon Hull on Saturday. Looking forward to seeing you again…  …gonna get me a cowboy hat, dark glasses and a geetar

Mike Grasham via FaceBook
This was a great venue and even better performance. Thoroughly enjoyed the music and chat. Complete evening entertainment. Well done.

Ian Garner via FaceBook
Great show, highly recommend them

Lynda Gregson via FaceBook
Chantry Brewery Rotherham 10 Feb 2023

The Musician Leicester 09 Feb 2023

Great show… well done lads

Steve Clark via FaceBook
Was there last night. Great music and plenty of funny banter also

John A Dewsbury via FaceBook
The Octagon Yeovil 02 Feb 2023

Really great show in Yeovil, thoroughly enjoyable from beginning to end. Thanks

Roy Lusted via FaceBook
What a great evening! The best show I've seen in ages

Helen Hitchins via FaceBook
Brilliant night. Great music. Inspired songs. Thank you

Margaret Stacey via FaceBook
Absolutely brilliant night, great humour too.

Diane Twose via FaceBook
We had a brilliant night, love the Roy Orbison songs. Great entertainers. We will see you again at Yo-ville. Thank you!

Christine Langford via FaceBook
Keep music live, a proper band, musicians all. We will certainly come again when you next come. Just wanted to get up and play… well done guys

Paul Rossco Ross via FaceBook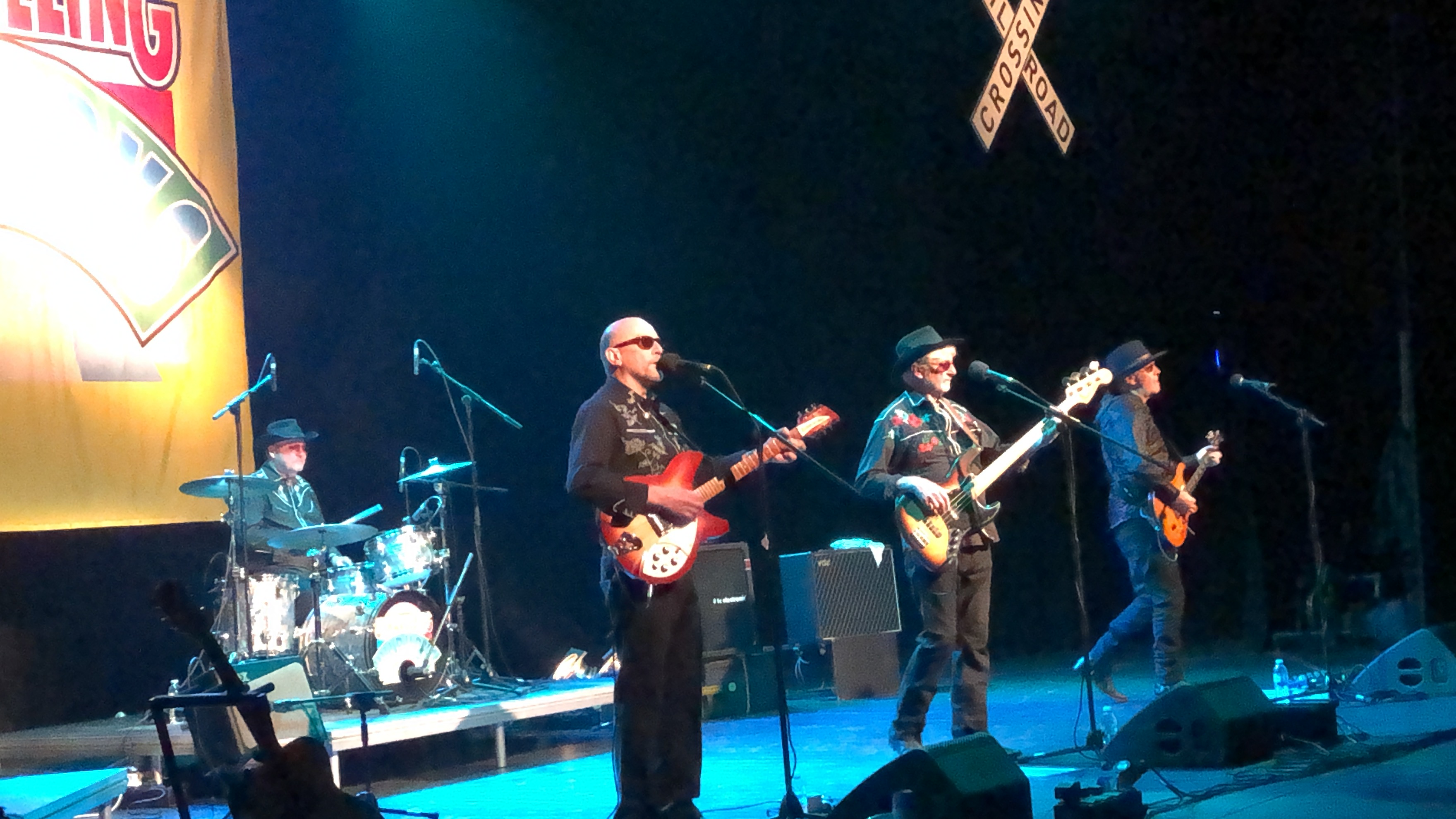 Devizes Corn Exchange 16 Dec 2022
The Beehive Honiton 03 Dec 2022
Great music, a really good laugh, what more could you want!
Geoff Pratley via FaceBook
Wonderful evening guys. Great to meet you all. Thank you for the music  – especially Mr Tambourine Man. 🎶 ❤️
Linda Dilley via FaceBook
The Acorn Penzance 02 Dec 2022
My first time seeing them was here. Brilliant musicians and very entertaining 😊
 Sue Carver via FaceBook
You won't be disappointed.  A great show
Barry Athawes via FaceBook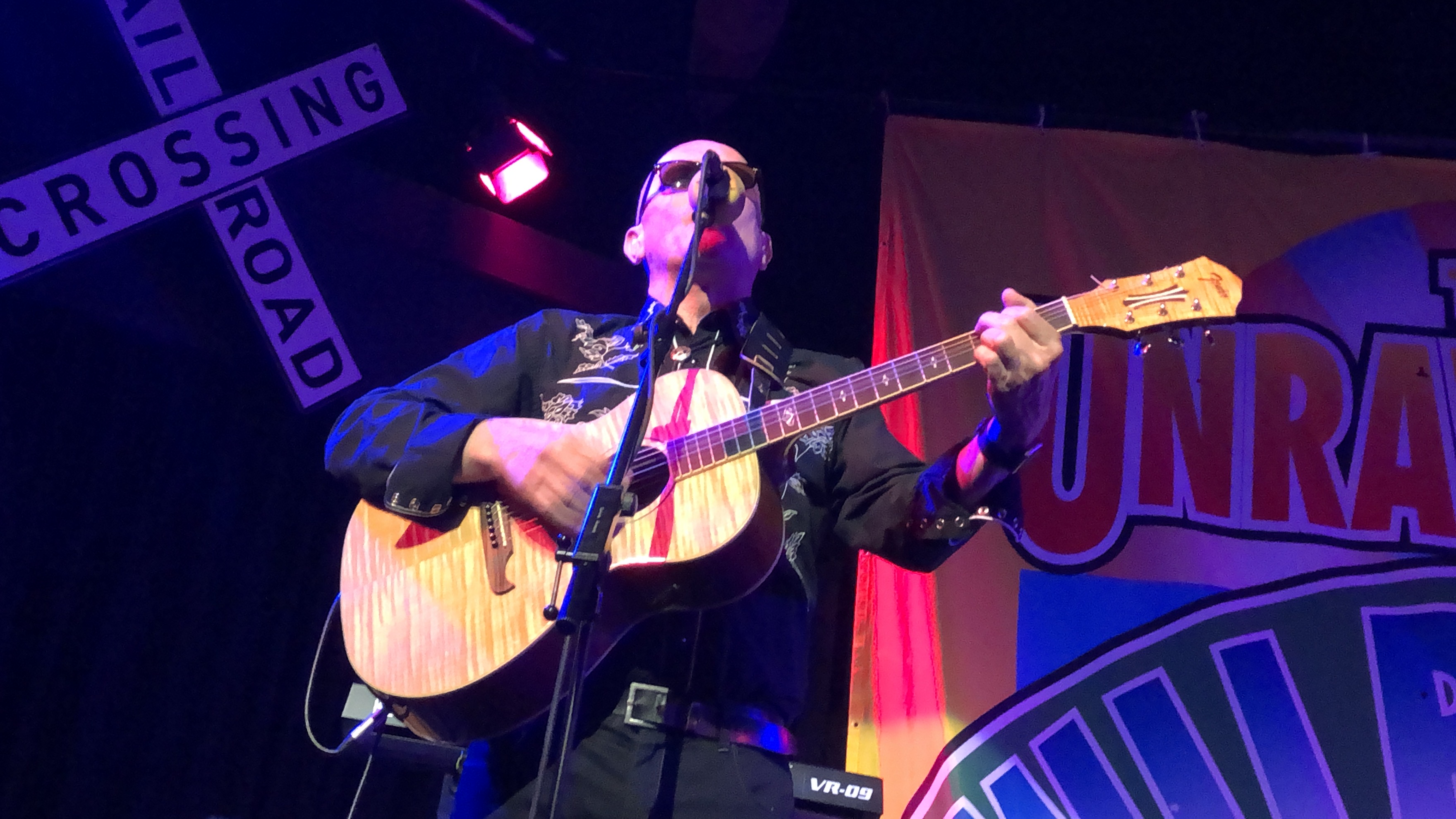 I saw you in Penzance. It was a fabulous show. You are all brilliant 😊
Ceri Owen via FaceBook
Lydney Town Hall 26 Nov 2022
Thanks for another fabulous night
 Joanne Jackson via FaceBook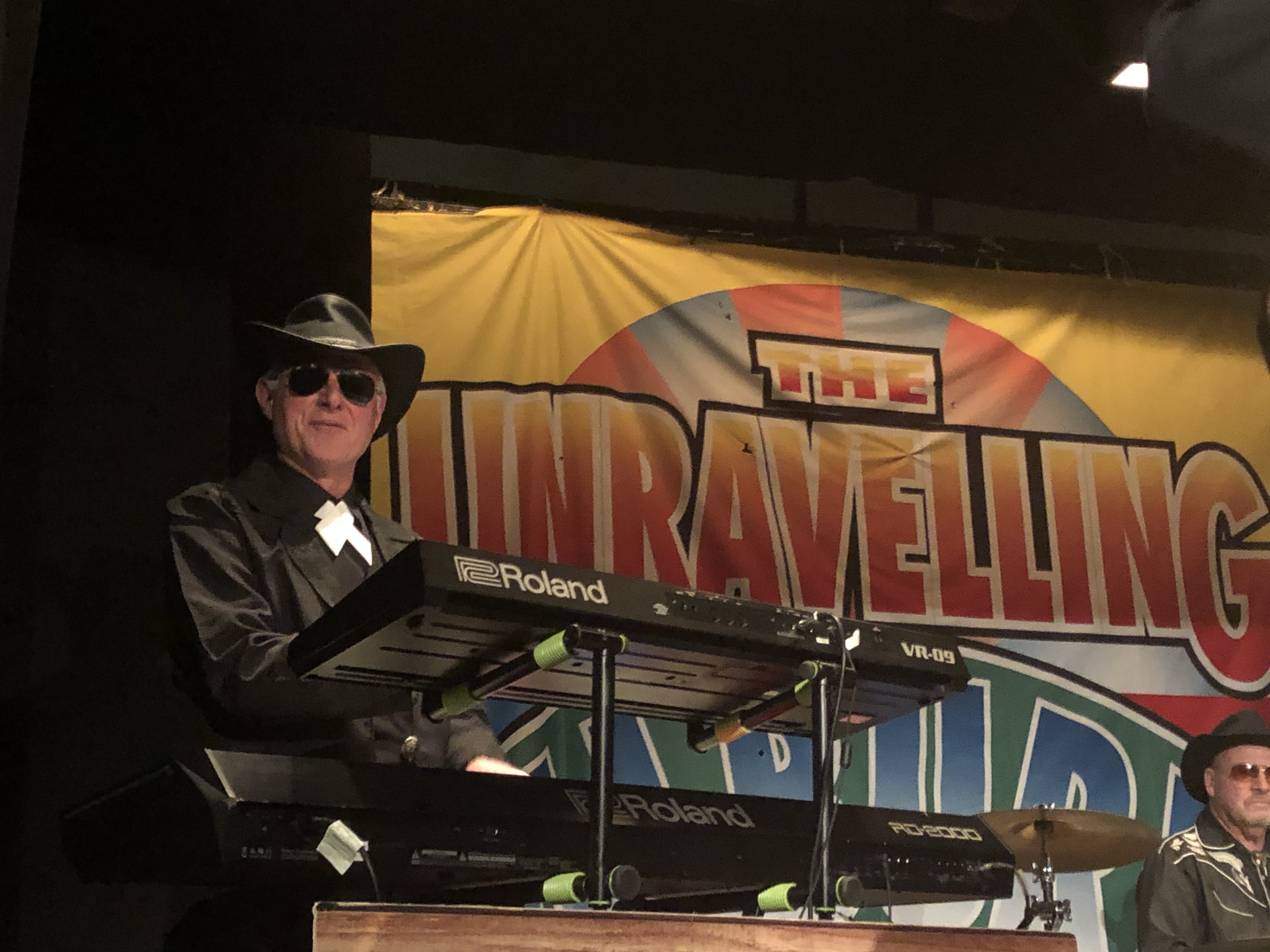 Teignmouth Pavilions 19 Nov 2022
Great show last night at Teignmouth thanks great musicians
 Nigel Beck via FaceBook
Great show thoroughly enjoyed it, thanks guys
 Mike Green via FaceBook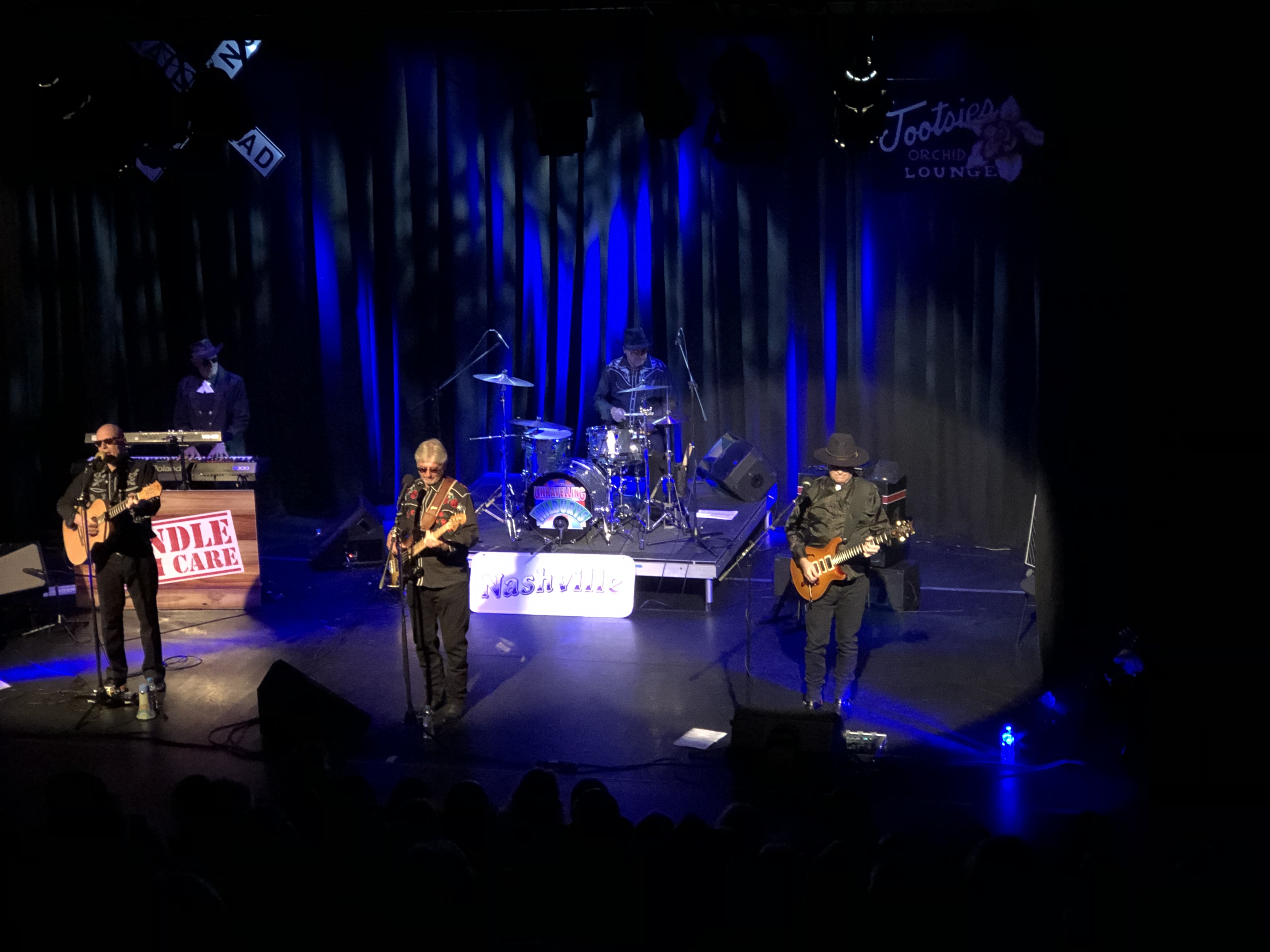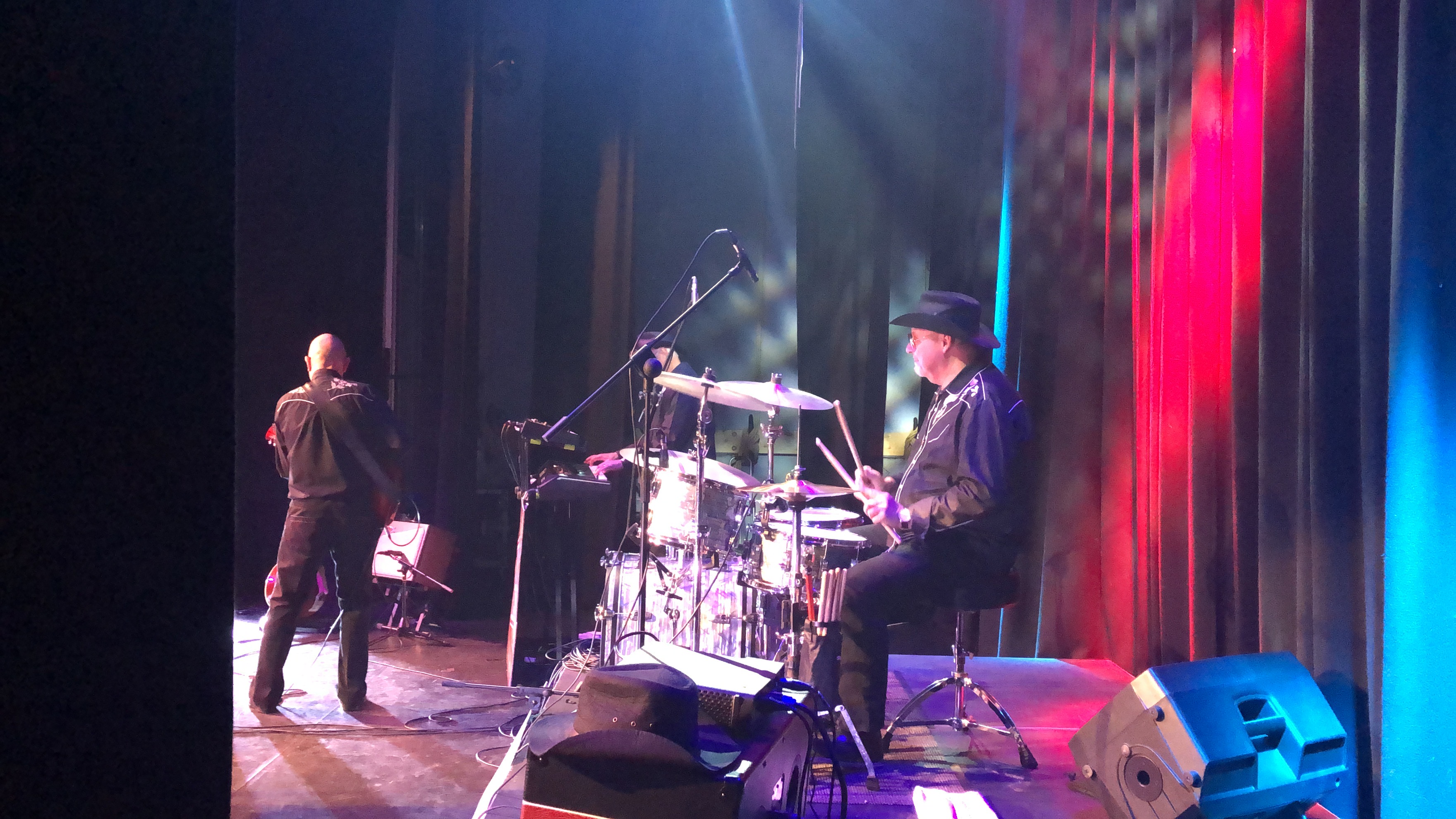 I saw you guys last week in Teignmouth, and I've seen you 3 times before. I've even got the T shirt….
 Stephen Reeves via FaceBook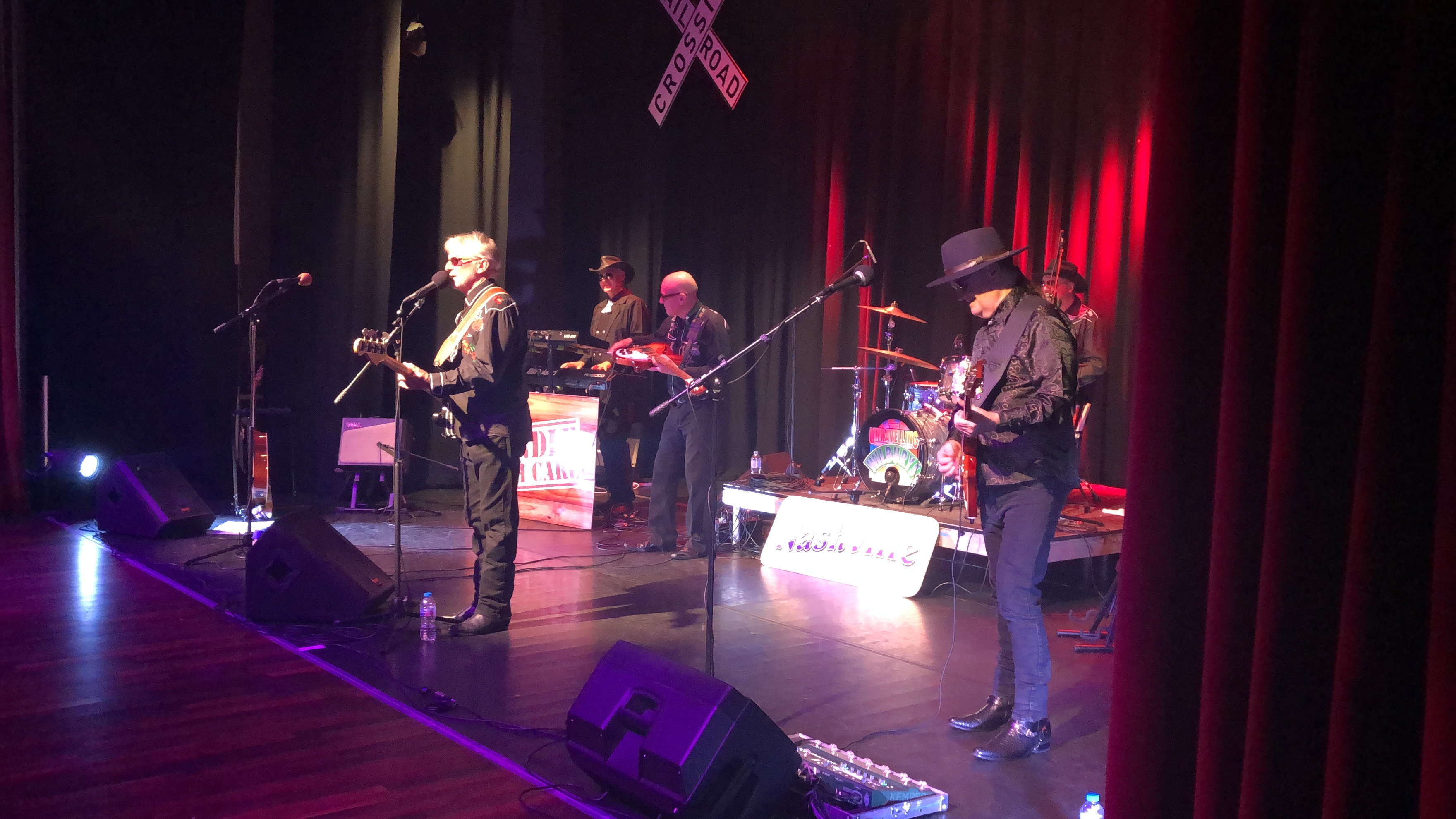 Melksham Assembly Hall 11 Nov 2022
…great gig
 Elaine Di Campo via FaceBook
Unravelling Wilburys now established as UK's No 1 to Wilburys music and to members Dylan, Orbison, Petty, Harrison and Lynn.  Tight as a DA, superb vocals both backing and harmonies excellent.  Brilliant band…
 Tom Sangster via FaceBook
Definitely a show NOT to be missed….enjoyed a fabulous evening of tip top music. My husband cant stop talking about it..like 2 shows in 1 with the hilarious comedy thrown in.
Cath Neathey via FaceBook
My dad loved you at Melksham.
 Theresa Neathey via FaceBook
Well what a super show you put on last night.We thoroughly enjoyed it.Musically and vocally top notch 10/10 and the hall has fab lighting.Your singing and song interpretation was spot on and the jokes…well ..so funny. Whoever writes that stuff has a major talent…very refreshing.Great to meet and chat with Blind Melon as we loved the sound of your guitar. You really have a classy show and good luck.
Cath Neathey via Messenger
South Mill Arts Bishop's Stortford 29 Oct 2022
Fantastic evening. Lovely to see you all again. Great musicianship as always.
Tracy Pearse via FaceBook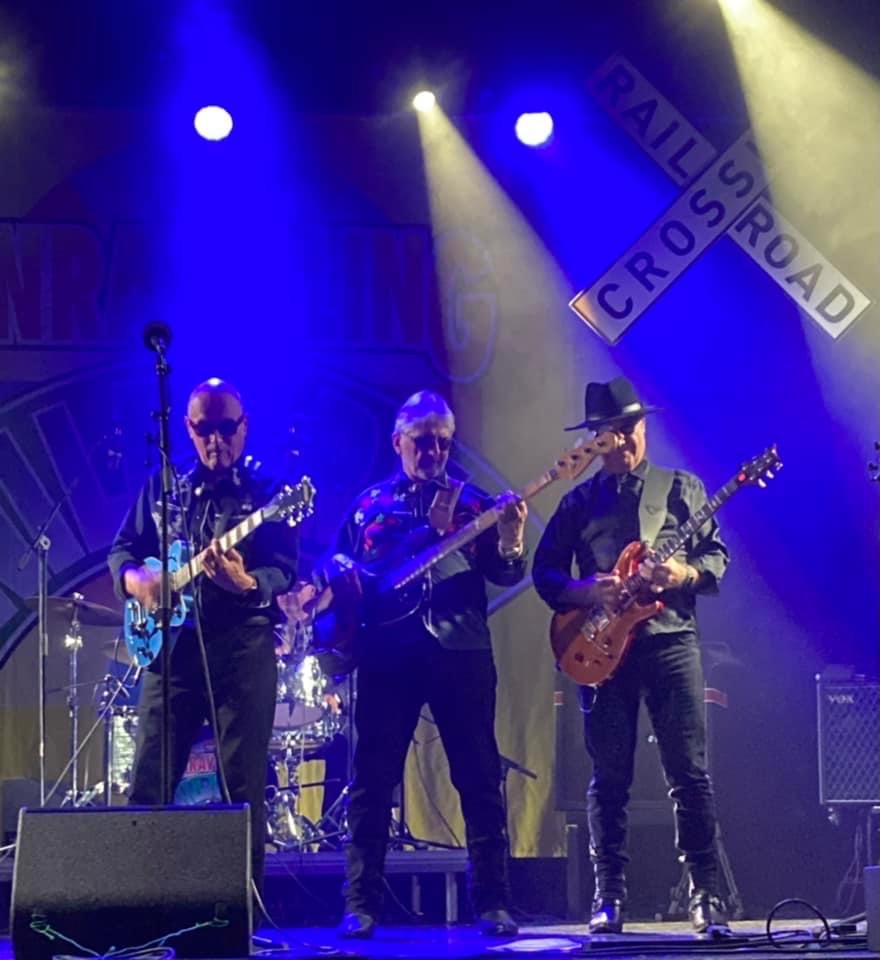 Enjoyed your show at south mill arts   Bishop Stortford.  Absolutely amazing.
Susan Carole Shaw via FaceBook
The Bacon Theatre Cheltenham 28 Oct 2022
Absolutely brilliant night, thanks guys can't wait to see you again.
Mary Elizabeth via FaceBook
My favourite band
Amanda Bennett via FaceBook
Seen them many times. Really good night
Cheryl Zengin via FaceBook
Wonderful music at the Bacon theatre tonight. Thanks so much.
Anne Berry via FaceBook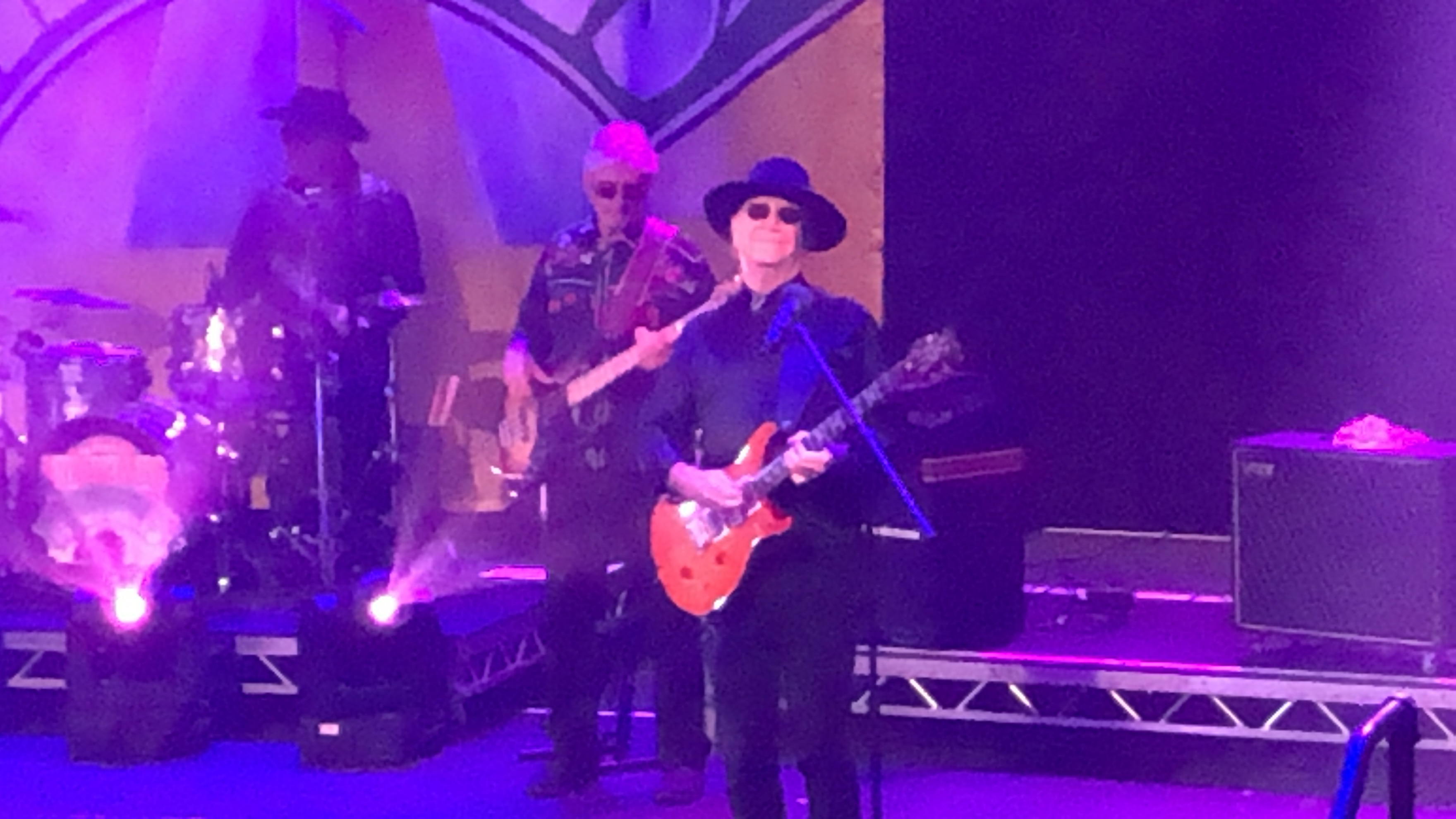 The Athenaeum Warminster 15 Oct 2022
What a night that was. What a great show gents. Still got the songs in my head. you lot have it sussed.
Bill Voisey via FaceBook
fantastic!! would have really loved  a good bop in the aisle!! next time !!  
Jill Rousseau via FaceBook
Fantastic show!! Will Warminster ever be the same again?? 👏👏👏👏👏👏
Joanne White via FaceBook
1st visit to Anthenum Theatre, lovely place. 2nd time seeing Unravelling Wilburys.  Very entertaining show, love the music. 
Christine Smith via FaceBook
Hanger Farm Totton 14 Oct 2022
Amazing evening, we loved it. See you next year xx
Christine Coultas via FaceBook
Great evening, loved it xx
Jane Jones via FaceBook
Our 3rd time seeing you and you were blooming fantastic as always.  I bought your second CD (already have the first one) and another fridge magnet! See you again next year xx
Karen Stone via FaceBook
Brilliant evening. Liked it so much bought the T shirt.
Ian Knight via FaceBook
Great music, great atmosphere, Great evening, Great to meet you !
Ann Gotting via FaceBook
Belting….it was absolutely wonderful and fantastic, we both thoroughly loved it. Lucky old Totton to Grace it with your presence.
Hilary Ann Stone via FaceBook
A brilliant evening, really enjoyed all the excellent music!
Pam Kempsey via FaceBook
Excellent musicians and so funny, great evening, thank you we really enjoyed being entertained by the band and would definitely go again
Anne Green via FaceBook
Yep a fab evening in Toe-ton… fun and brilliant music.
Nigel Cooper via FaceBook
The Acapela Pentyrch 08 Oct 2022
(www.roylongleypics.co.uk)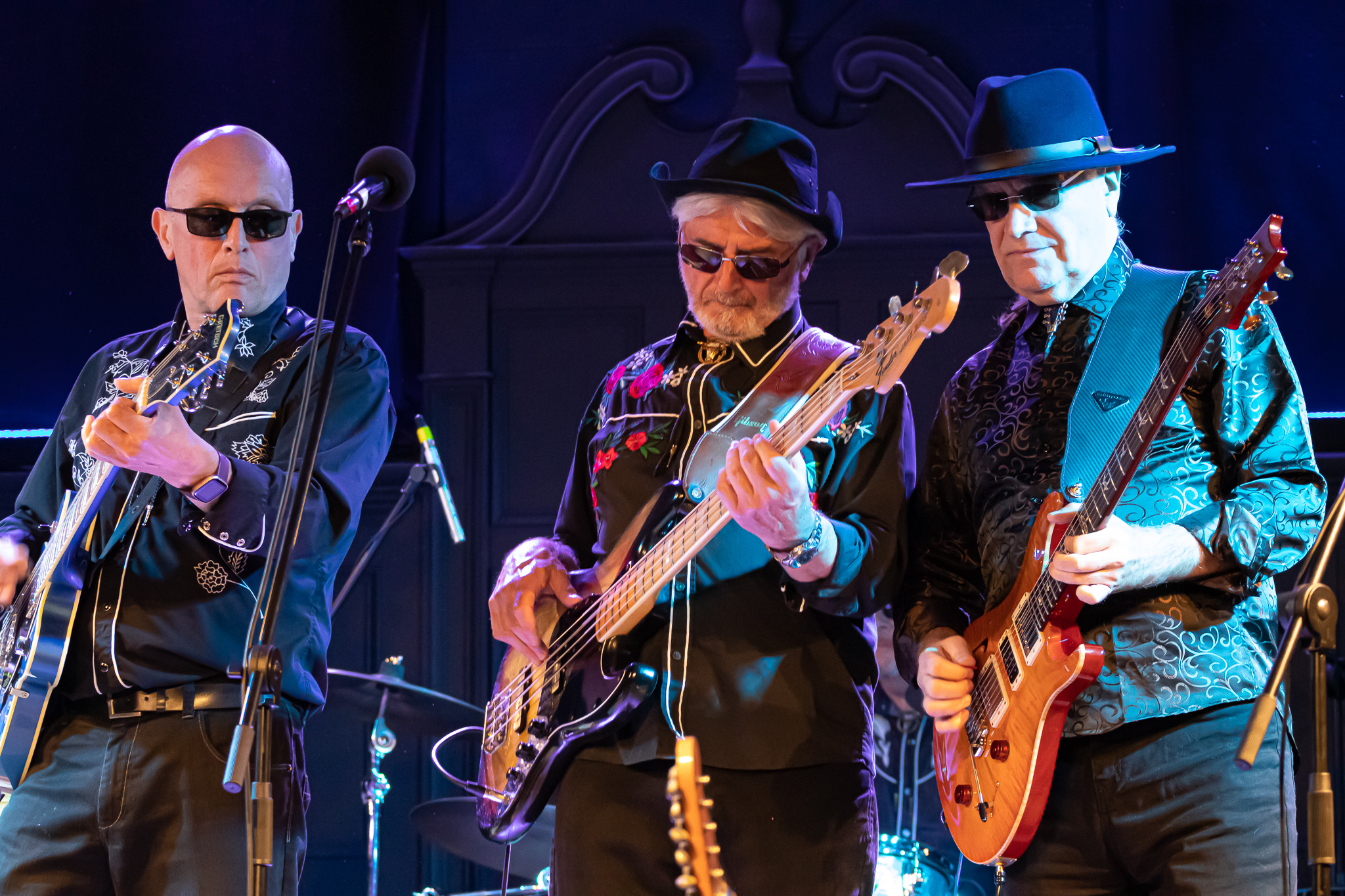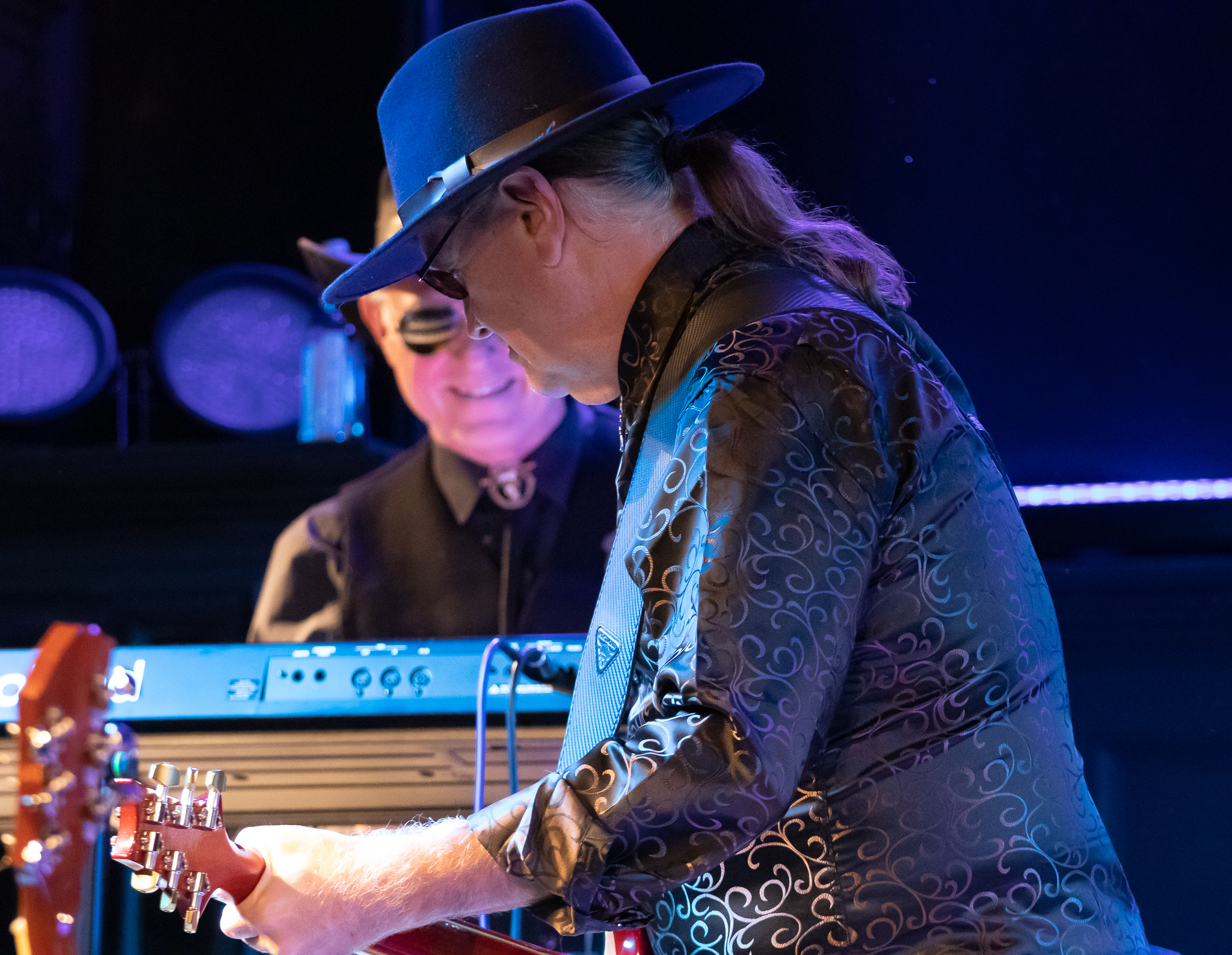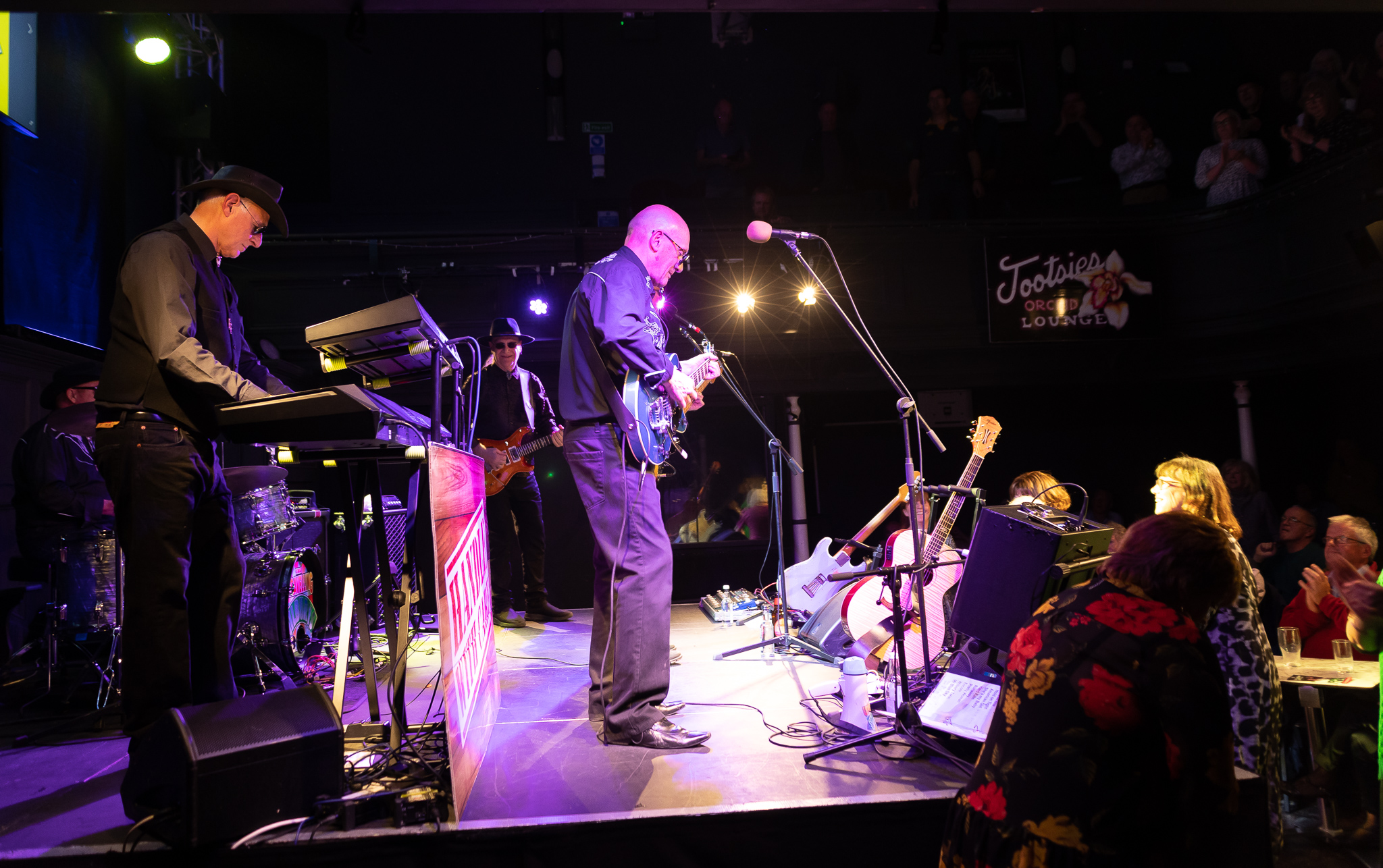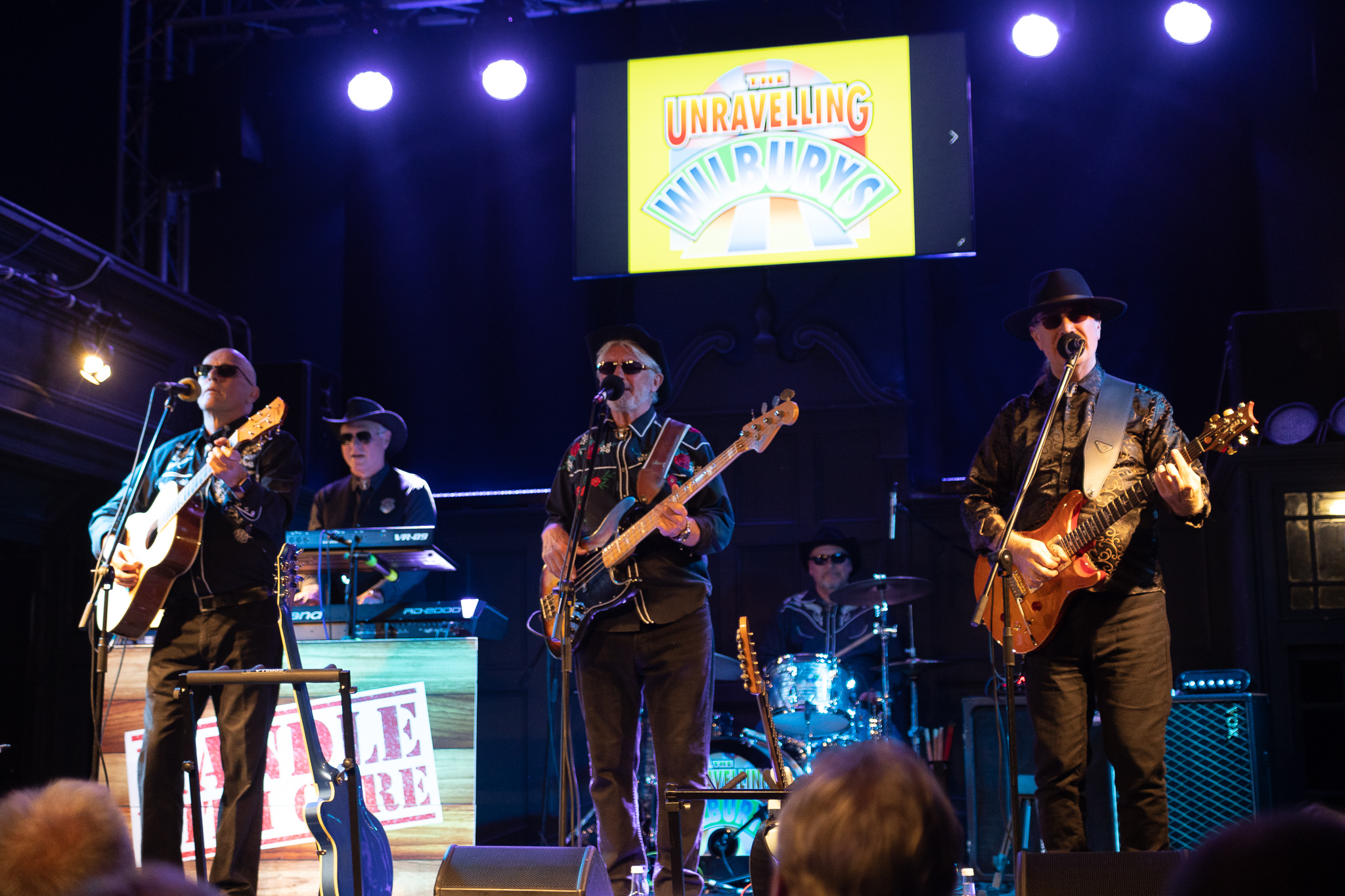 The Acapela Pentyrch 08 Oct 2022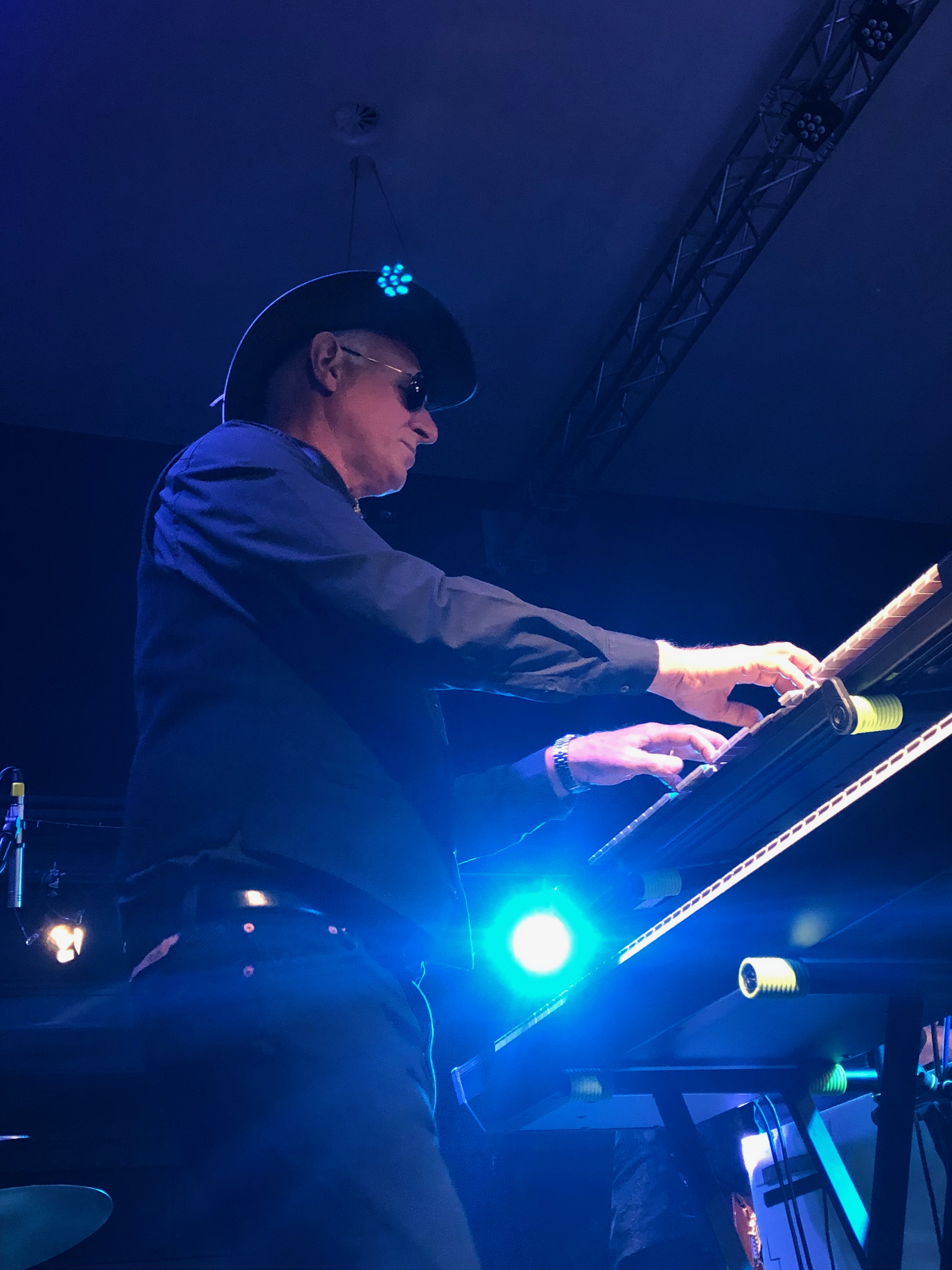 Huntingdon Hall Worcester 07 Oct 2022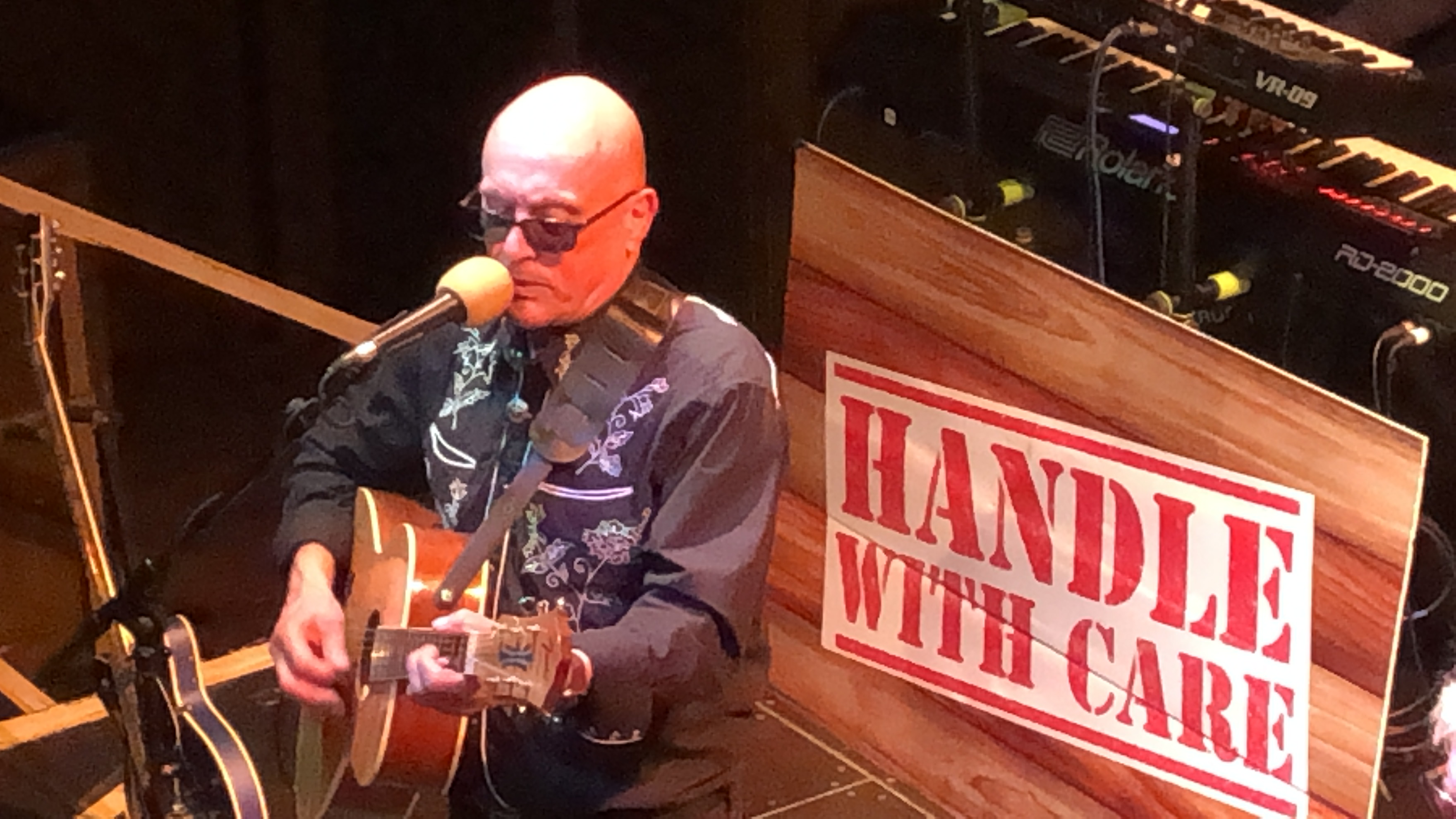 Ropetackle Arts Centre Shoreham-by-Sea 01 Oct 2022
Ropetackle Arts Centre Shoreham-by-Sea 30 Sept 2022  
Cryer Arts Carshalton 03 Sept 2022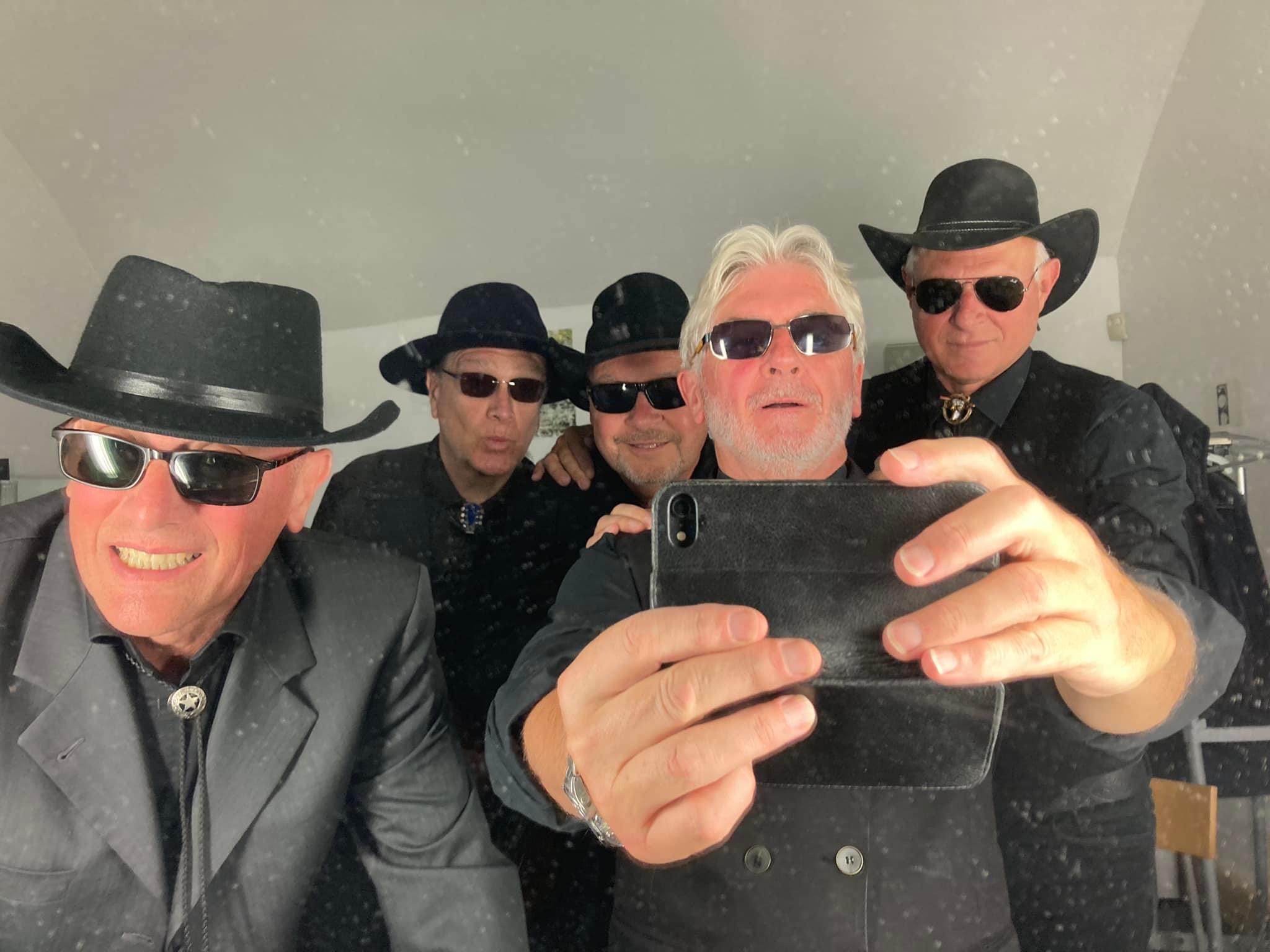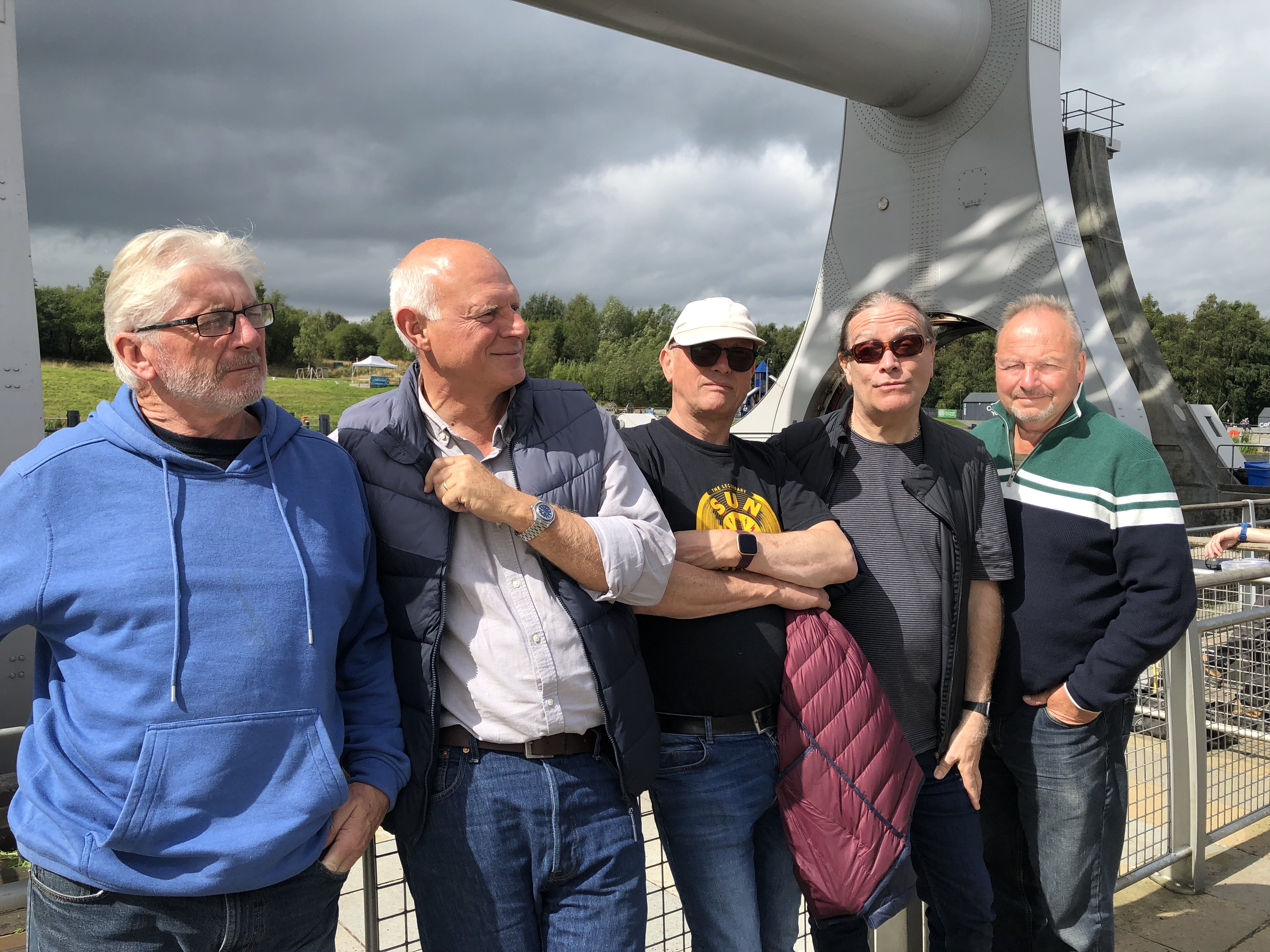 Reconnect Regal Bathgate 27 Aug 2022
Tivoli Theatre Aberdeen 26 Aug 2022
Inverness Ironworks 25 Aug 2022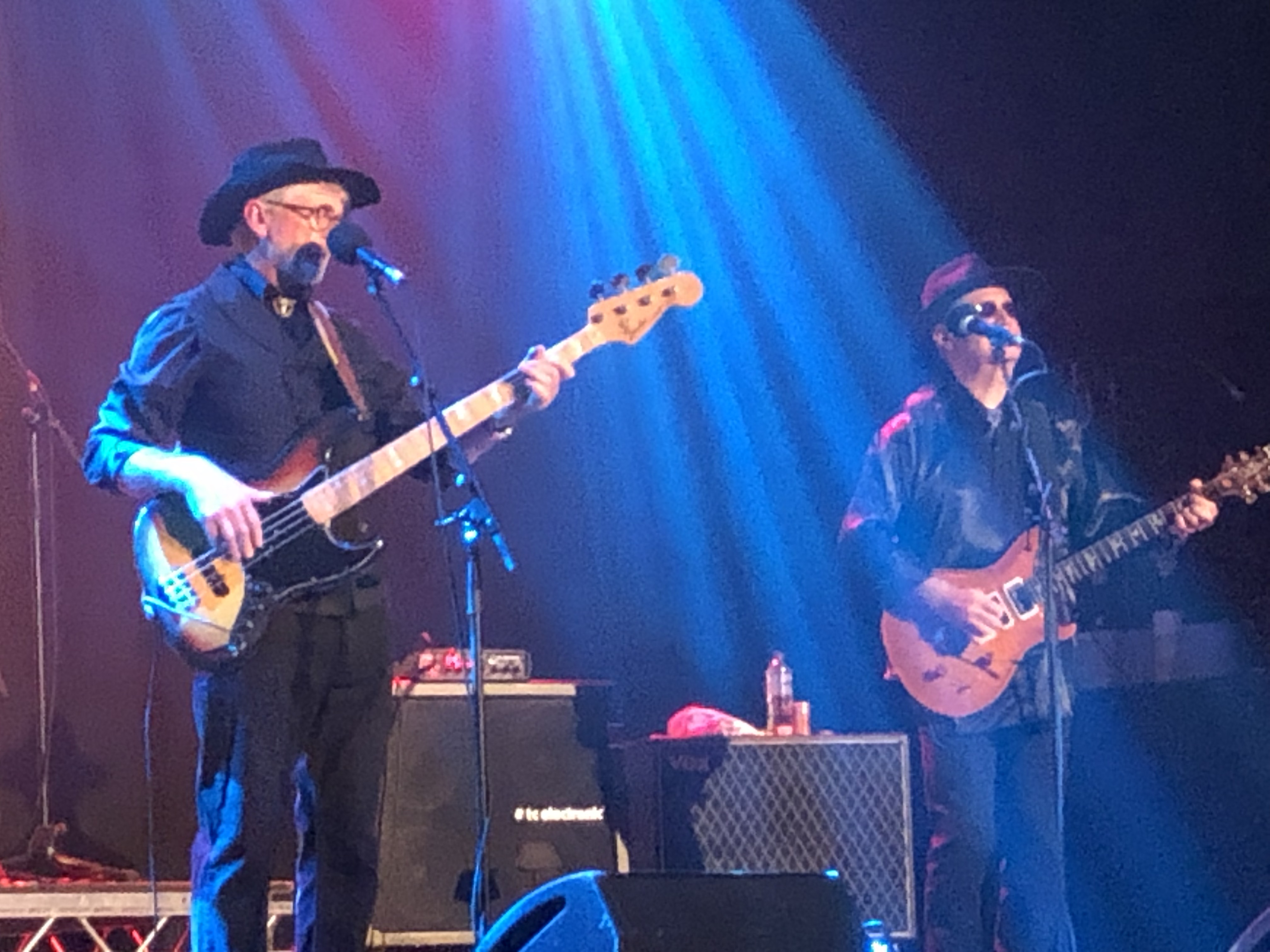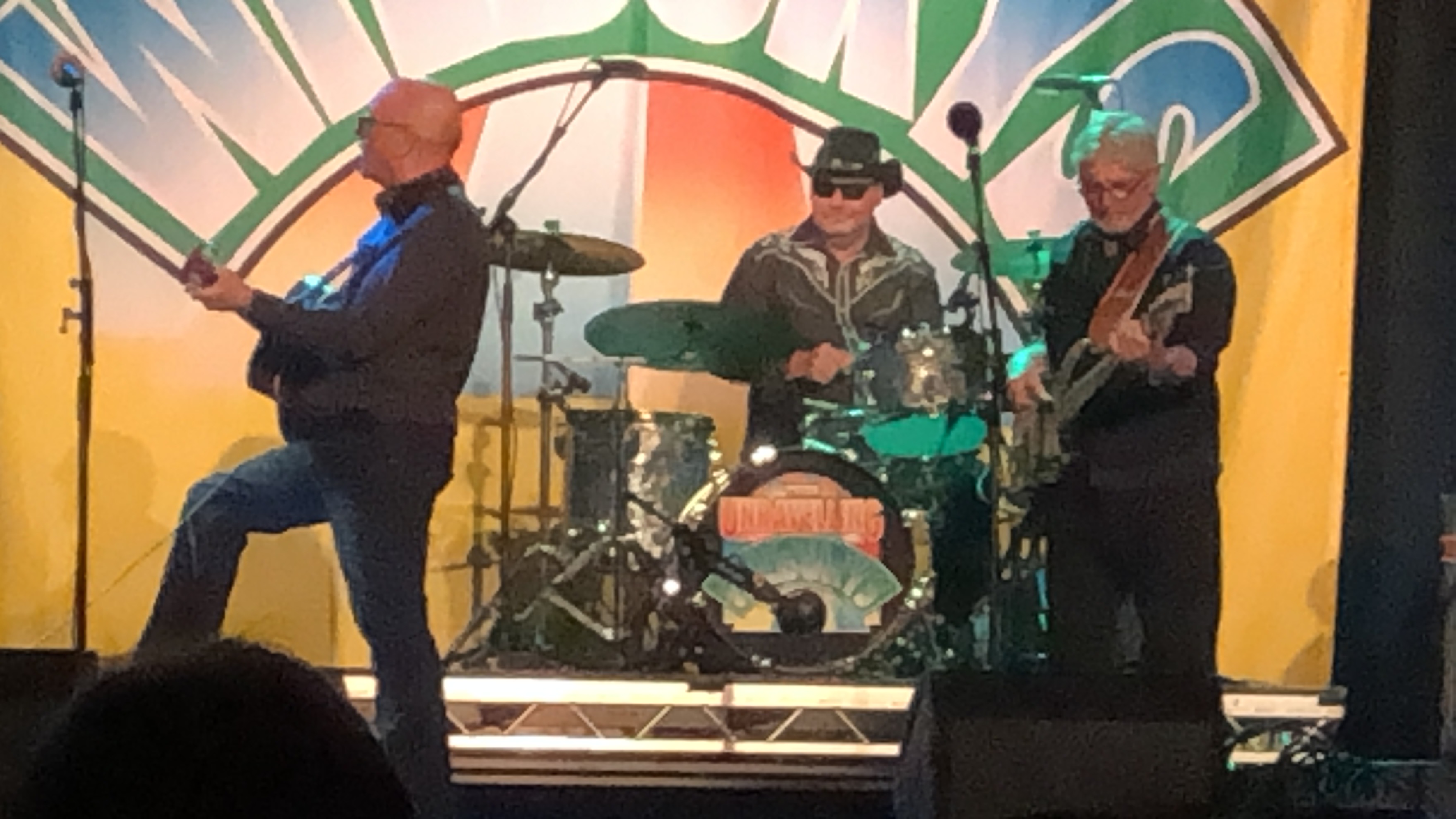 Perth Theatre 24 Aug 2022
Stirling Tolbooth 23 Aug 2022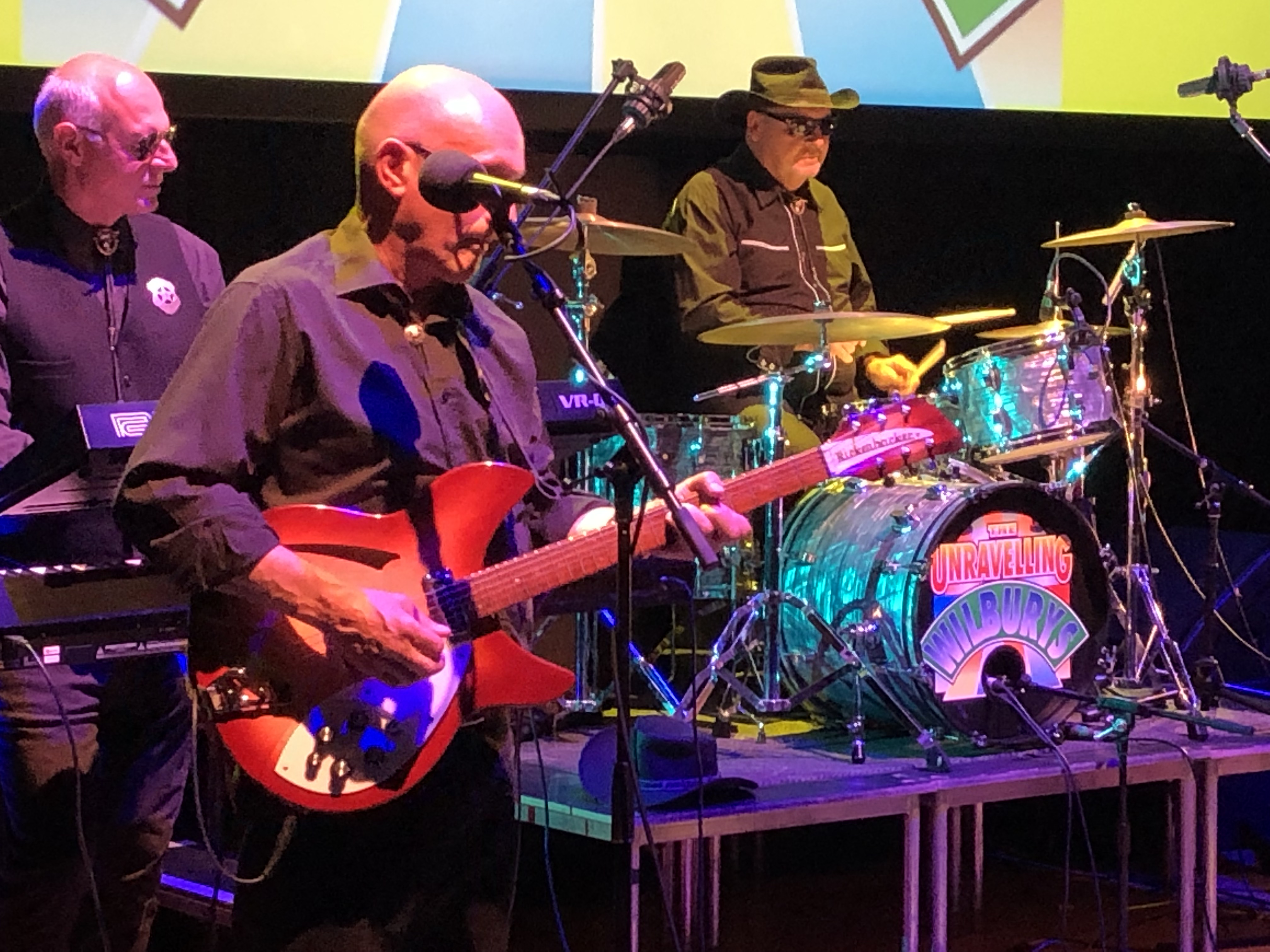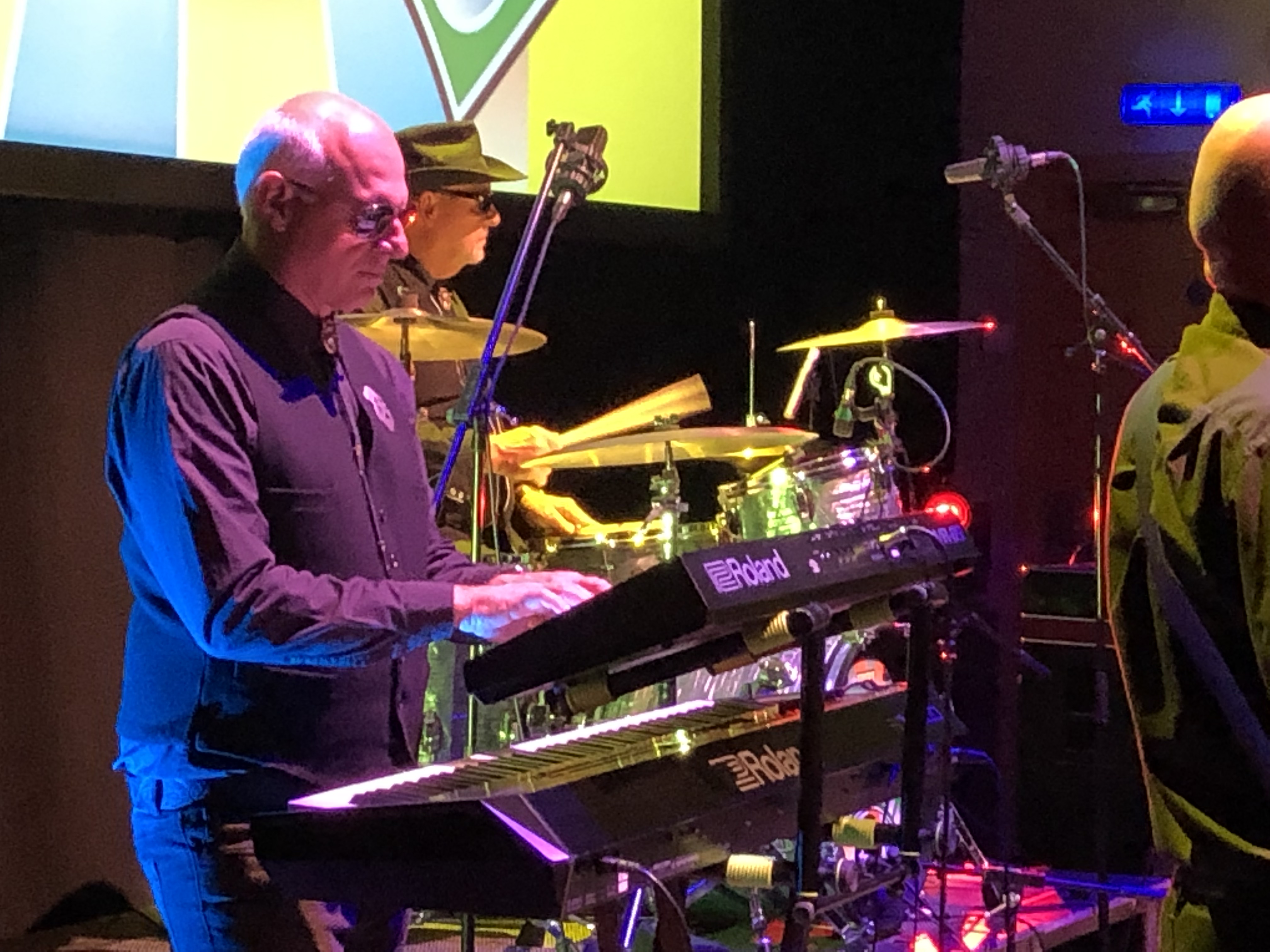 Tower Digital Arts, Helensburgh 22 Aug 2022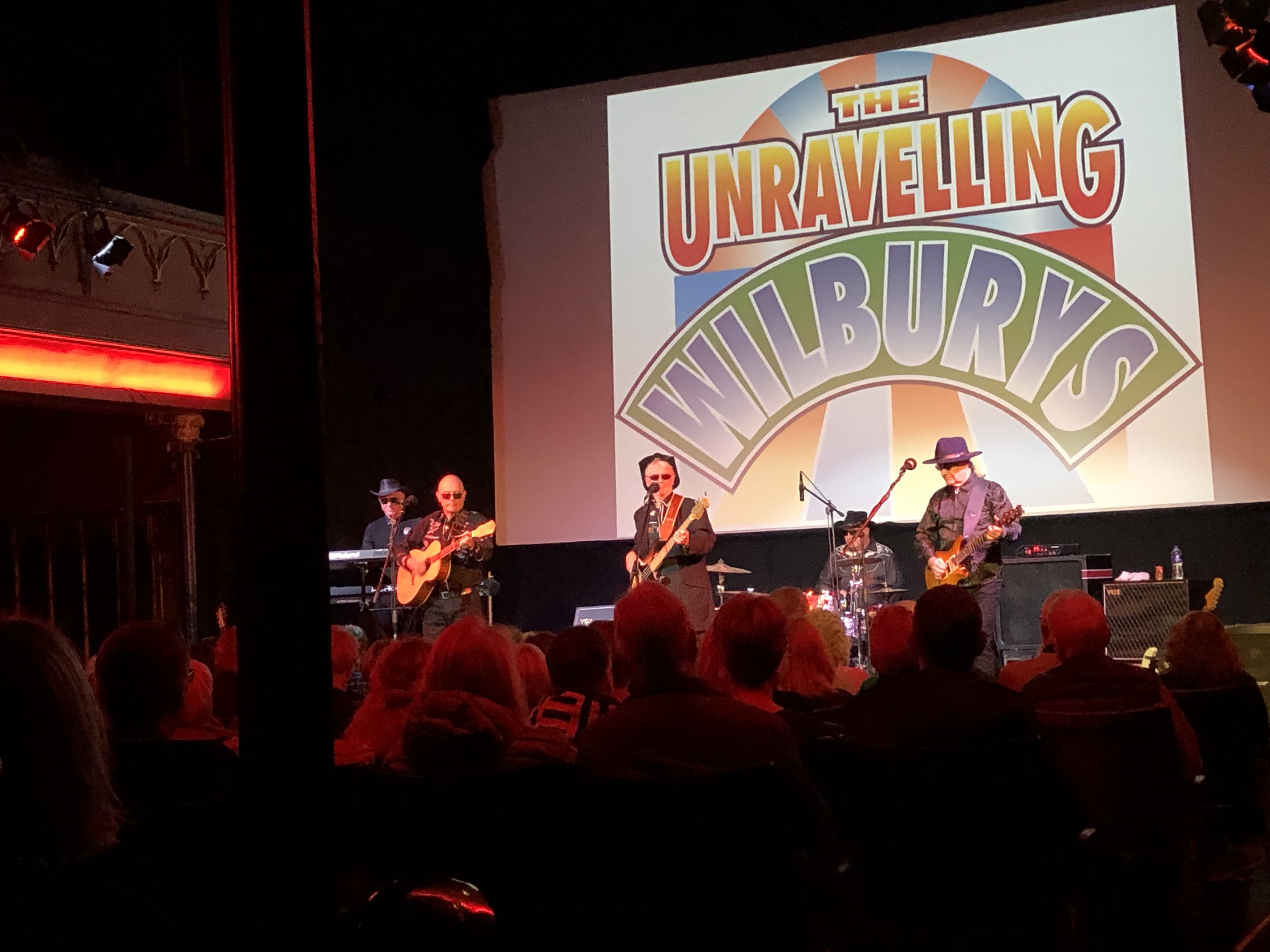 Paisley Bungalow 21 Aug 2022
Harraby Theatre Carlisle 20 Aug 2022
The Atkinson Theatre Southport 19 Aug 2022
Chapel Arts Bath 10 June 2022
Hammond Theatre Hampton 14 May 2022
Supporting Hampton Pool Trust with The Illegal Eagles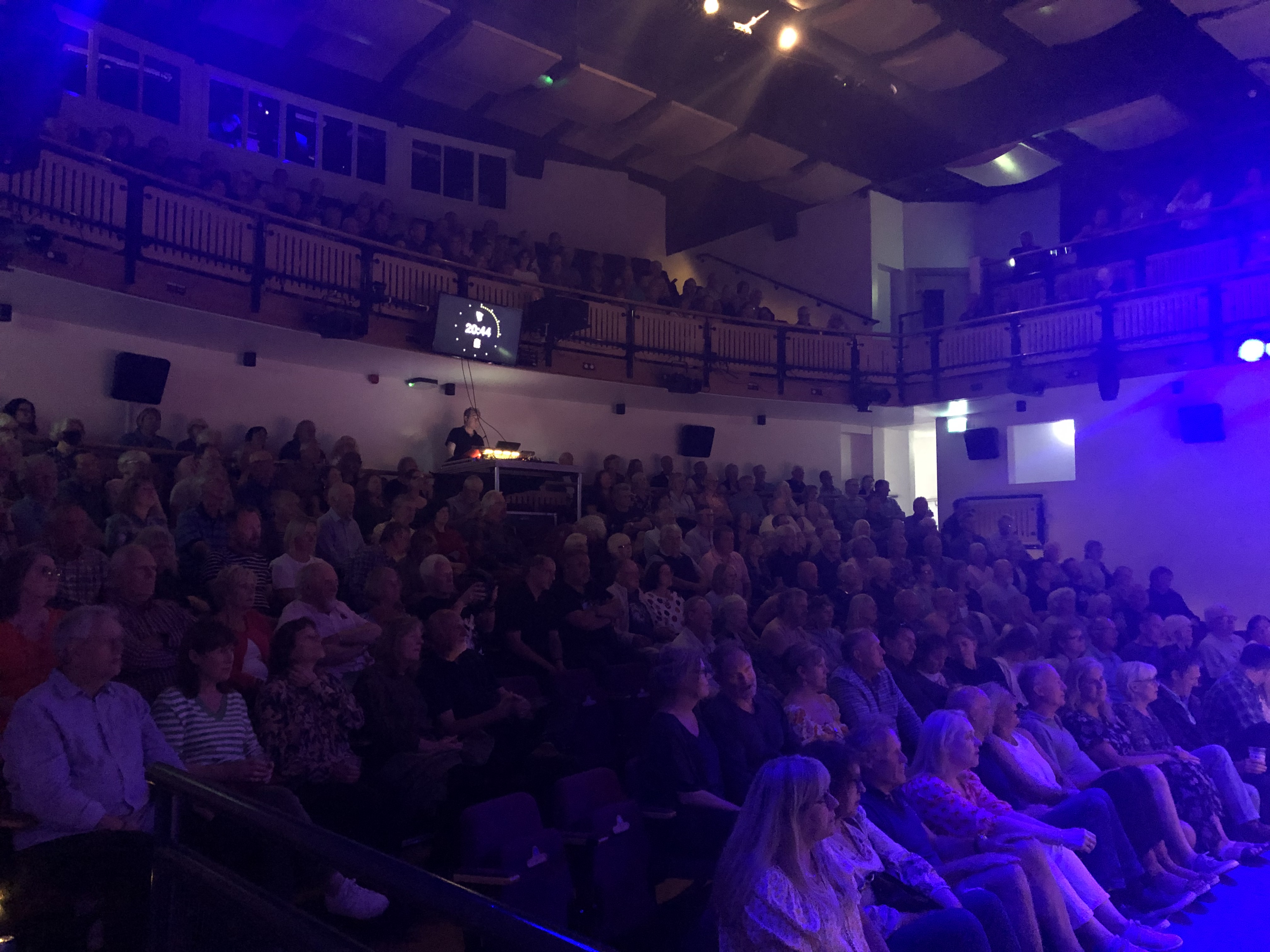 Dorchester Corn Exchange 29 April 2022